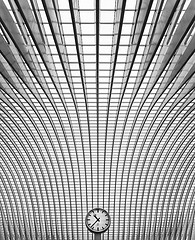 The pressure is greater than ever for CMO's to produce results. The focus on revenue and profit has moved from marketing expertise to customer engagement. Furthermore, monitoring and measuring performances has become a central priority.
Doing more with less and delivering more has also put a strain on the way CMO's allocate resources in order to build credibility for being able to do an effective job.
The CMO's Dashboard
How does the dashboard link to these new priorities?
The marketer's dashboard is the most obvious evidence of success. Having a better dashboard allows marketers to deliver against the good and the great.
The first essential component of a dashboard is based on the principle that activities are not results.
It's important not to confuse measurement of activity with the showcasing of actual results. CMO's aren't supposed to show the kind of impact press releases, webinars, or trade shows have had, "We did a lot of web casts" simply doesn't mean results in the activity dashboard.
The second essential component is choosing KPIs that matter.
If you don't choose numbers that matter to your business, reporting will simply get lost in the mix. KPIs that matter are the story of the marketing's contribution to results and include data like what was marketing trying to achieve and which activities were used to support these goals.
Keeping track of important KPIs means identifying what decisions need to be made, answering questions about data quality, and demonstrating what marketing has delivered.
KPIs have to demonstrate the following elements:
1. What marketing put into the pipeline
2. The percentage of the sales pipeline that was sourced from marketing
3. The number of closed sales due to the sales pipeline being touched by marketing, and;
4. Measurement on every dollar that was put into demand creation against closed revenue.
Metrics that allow you to dig deeper into performance allow you to develop standards for each category.
One of the most telling KPIs for CMO's is the pipeline itself. By identifying where needs have to be met, marketers can continue to grow their database and deliver more results.
Marketing can bring a lot of value to revenue by devising programs that get leads moving faster through the pipeline.
Choosing the KPI's that tell the story of how marketing has delivered against the goals have been set for it by senior management is where CMOs can demonstrate their contribution to bottom line revenue growth.
As a CMO, if you have seeded the ability to generate interest either through web traffic, branding, social media, or other campaigns and have given prospects the chance to raise their hand "Yes, I want to talk to a sales representative", then you have succeeded in creating an environment for demand.