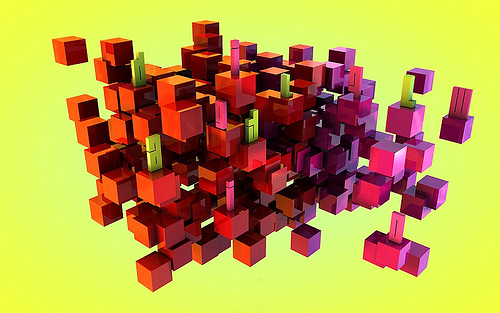 The digital landscape is ever-changing making it continuously hard for marketers to keep up. According to Forrester Research, 64% of CMOs either have no process or operate within an informal process in managing marketing automation.
Marketers are becoming less and less equipped to handle more complex digital marketing operations leaving organizations asking: What is the level of experience our teams have with digital marketing, and specifically, what is the level of experience they have with marketing automation?
Best-in-Class performers already know that automating business processes is not an end – technology is an enabler; it makes companies perform better but never guarantees automation as a solution.
Before implementing marketing automation, effective CMOs and marketers evaluate the changes that will inevitably occur within an organization after fully leveraging marketing automation. Consider this:
"45% of Eloqua customers deploy automated lead scoring to manage lead nurturing programs, compared to 26% of non-Eloqua customers, and are 43% more likely (60% vs. 42%) to have formal processes for when and how leads will be transferred to sales." – Analysis of Eloqua customers in Lead Lifecycle Management Building a Pipeline that Never Leaks.
A recent blog post by Lauren Carlson, she purposed four great skills that are absolutely necessary for the modern marketer's success.
1. Lead management: Prior to adopting automated technology, marketers and sales teams often find that they are struggling with low lead quality and volume. Effective digital marketers develop an integrated lead-to-revenue management process in order to effectively manage leads and hit revenue goals
2. Content strategy: Marketing automation technology allows marketers to develop relevant and personalized content by utilizing effective marketing campaigns like email marketing and webinars. The best content marketing practices are the only ones that can effectively convert prospects into customers and this is accomplished when digital marketers understand effective content strategy
3. Analytics and metrics: Marketing is rapidly moving away from being simply a creative process into a process that's based on hard metrics and data. Marketing automation allows marketers to implement measurable activities to their campaigns in an effort to track conversions and make accurate forecasts. The new marketer is metrics-driven and addresses revenue goals head-on using actionable insights to increase revenue
4. Social Media: Digital marketers have to understand how to define customer personas and buyer behaviors on the social media front to effectively engage with digital consumers. Automated technology allows marketers to track all social media conversations and trigger social consumers using the right messages. The new digital marketer is a savvy social media strategist who utilizes the right technology to enable social media consumers
Companies without marketing automation technology are losing 10 percent of revenue per year: That's a $10 million loss for companies that make $100 million/year. Companies that haven't yet employed the necessary tools are losing revenue. At the same time, the ones that have are struggling to align the marketing and sales process with their newly adopted technology.
Investing in your marketers is just as important as investing in the right technology. How important is this for your organization?