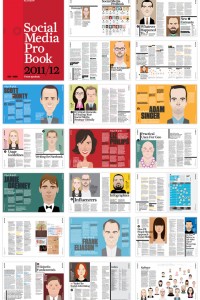 If you find yourself still racing to the starting line for your social media endeavors, don't worry – the best have left behind the most useful tips and guidelines.  The following is a compilation of the latest and greatest social media concepts and best practices for a wide variety of social media channels to help companies navigate the challenges of social media marketing.
Eloqua's new Social Media ProBook outlines the most influential mediums for social consumer engagement. From Flickr, to Google Buzz, to Bebo and LivingSocial, Eloqua's ProBook urges companies to work within a set of reasonable KPIs, establish a SWOT team with strategists and executives from each department, and together produce a model that will kick-start a company's social media engine and get that company to the finish line first.
There are no better ways to assess a new business implementation for your organization than to review the success stories of others. This is why this ProBook is jam packed with all kinds of goodies from companies like Hewlett-Packard and Salesforce.com that are really worth looking into.