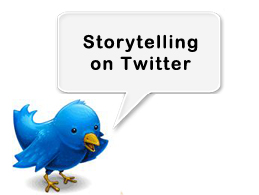 The concept of storytelling on Twitter may seem a bit peculiar to you. However, at last month's SXSW, there were some really interesting ideas that a lot of digital marketing strategists were expressing exactly on this subject. You can review the basics in a previous post– here.
Stories, in themselves are essentially as old as we are, and before the written word, stories were transferred to future generations orally. This is why symbols are so important: they are able to capture a lot of information in a single representation.
The basic component of B2B relations is communication. It is our ability to propose to our audiences a product of value that can somehow improve their life – make it easier. The only way that we can achieve this is if we transfer our knowledge to them in the best way so they can see there is in fact great value in our offer.