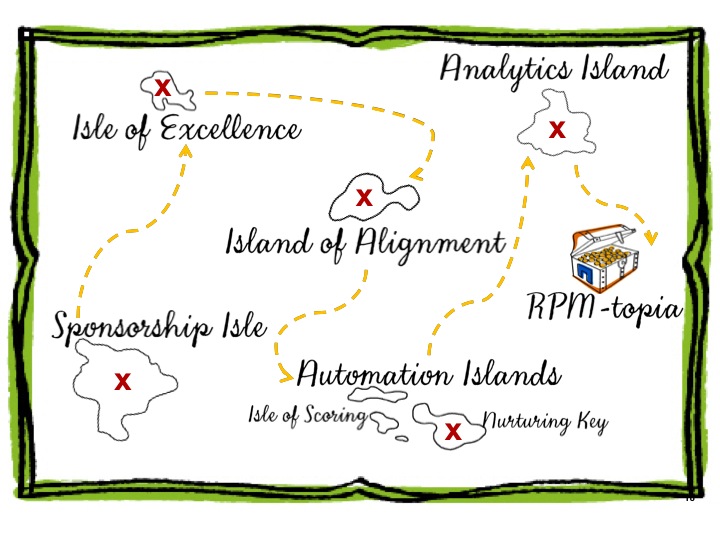 At the first annual DemandCon event held just a few short weeks ago in SF, the C&A team proudly brings back new developments and insights into the category of Revenue Performance Management (RPM).
Click here to get in-depth access into Erin Rampey's findings: A key note speaker at DemandCon and the Marketing Automation Manager at NetApp who attributes the success of the $4 billion enterprise to key RPM disciplines.
The C&A definition of RPM:
"A set of disciplines that strengthen the sales and marketing process and allow companies to utilize real, tangible measurement and analysis gained from sales pipeline data extraction to make better decisions and more accurate quarterly projects in revenue growth."
Erin spoke about the 5 pillars of revenue performance management that today account for the current state of RPM after a 10 year evolution in marketing automation via Eloqua.